Pepper processing plants and lines.
Bulltec, complete lines for processing peppers, from the campaign to the packaging.
Bulltec offers a plant that can preserve the perfect condition of the vegetable during all stages of processing.
BULLTEC SOLUTIONS FOR PROCESSING Peppers
1) ELECTRONIC CALIBRATION BY SIZE, WEIGHT AND COLOR:
Through a patented system, you can calibrate your peppers by size (length diameter), by weight and by color.
All solutions can be installed on the same line.
This will give you a wide range of possibilities with a single solution.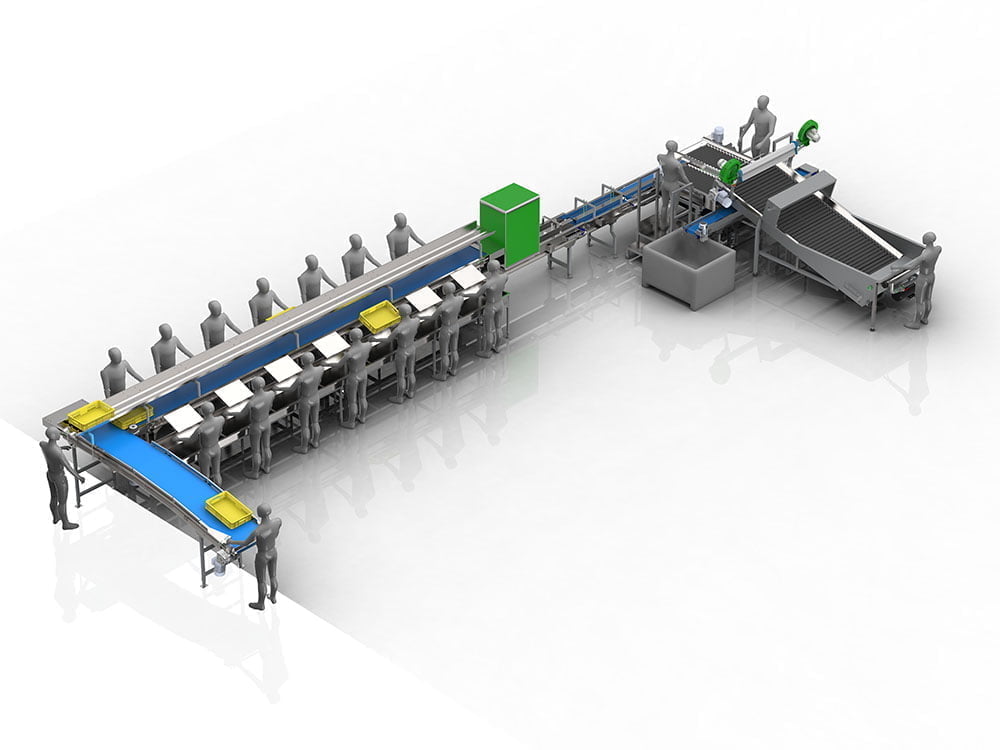 * in figure:
2-CHANNEL LINE FOR CALIBRATING BY SIZE OF VEGETABLES,
6 ELECTRONIC OUTPUTS
+1 MECHANICAL OUTPUT
Learn more about our calibrators!
2) IMPLANTATION BY COMBINED WEIGHT:
A new complete solution from Bulltec for packaging peppers in trays and baskets with a guaranteed minimum weight.
A specially designed plant to enable you to automate the process of: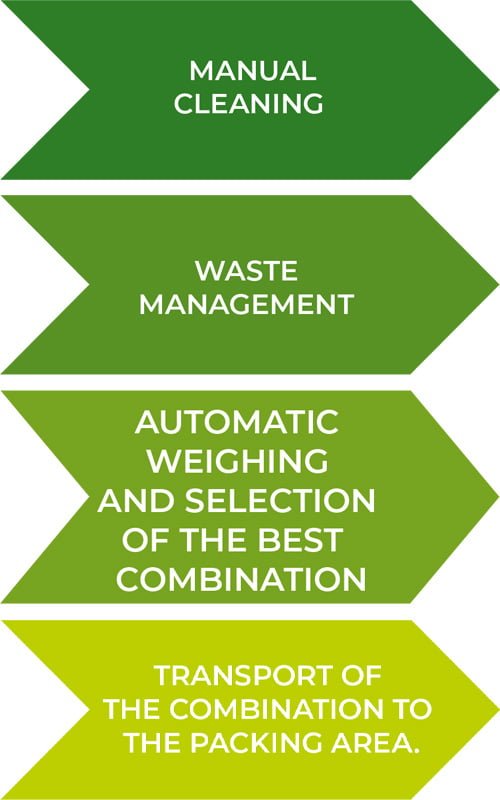 Entrusting only the last phase of the process to manual work will allow for a better configuration of the product in the tray.
Customize your tray by minimum weight and number of pieces.
Learn more about this line!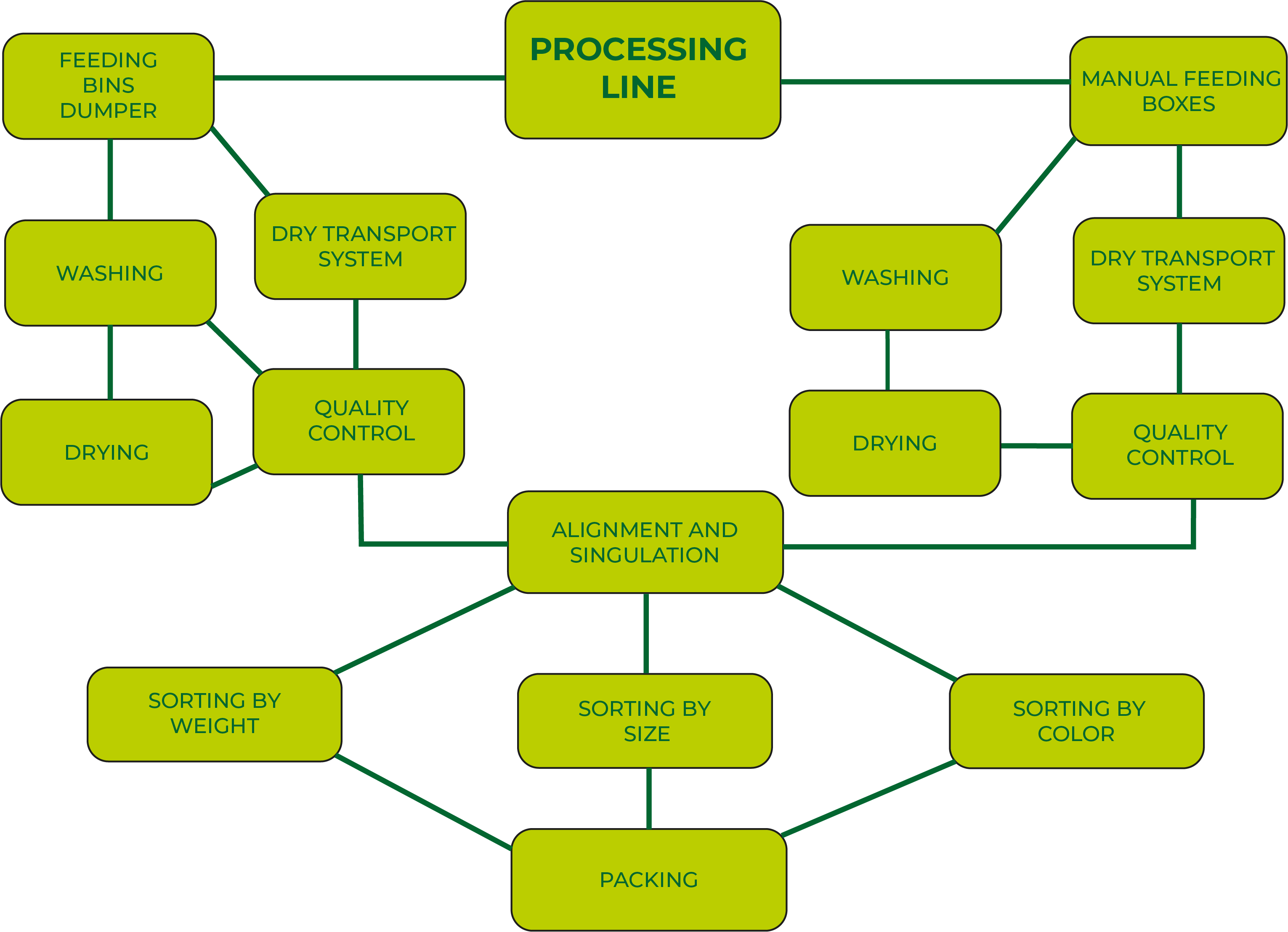 THE ADVANTAGES OF USING A BULLTEC LINE

Thanks to Bulltec's dedicated fabrication SOFTWARE, we can offer millimeter-precision dimension calibration and weight calibration with gram accuracy.

Process different types of vegetables on the same machine, with the ability to calibrate very different items by weight and size.

Product conveyor belt and adjustable pneumatic actuators for product ejection ensure simplicity in line handling.