Plants and lines for processing onions.
Complete lines for processing onions, from the campaign to the packaging.
Bulltec offers a plant that can preserve the perfect condition of the vegetable during all stages of processing.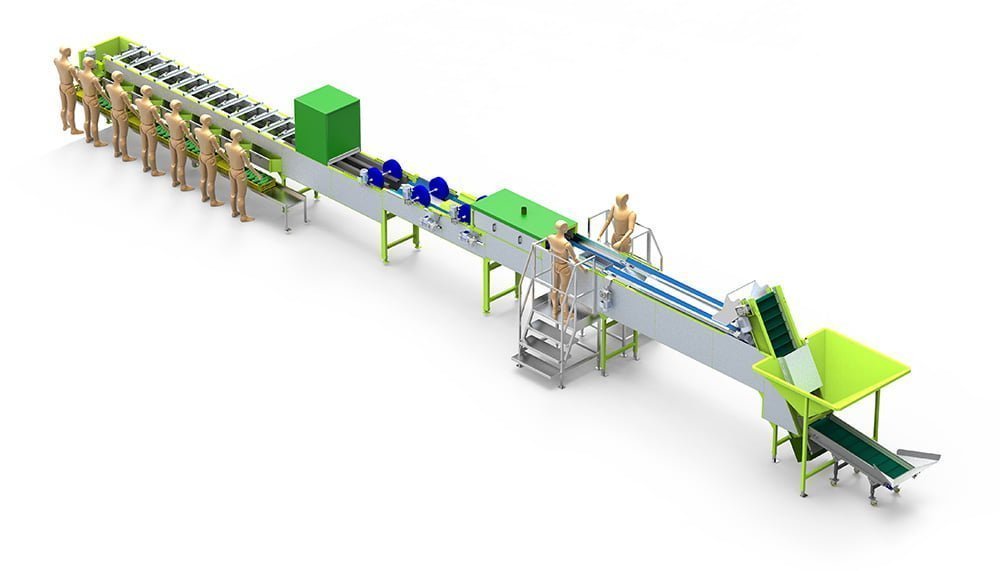 * in figure: 2-CHANNEL LINE – TUBER SIZING LINE 6 ELECTRONIC OUTPUTS +1 MECHANICAL OUTPUT
There are 4 stages in the processing of a Bulltec plant:

Onions have different varieties, are extremely delicate and need equally gentle feeding to preserve the product.
Bulltec provides different types of power supply that meet the needs of the customer and also of the product.

Bulltec installations may include brushing, trimming, scrubbing (traditional drum washer and/or a brush polisher).

MECHANICAL SIZING: We at Bulltec have the possibility of providing two types of mechanical sorting for onions: tilting roller sorting machine and vibrating screen sorting machine. ELECTRONIC CALIBRATION: Through a patented system, you can carry out the calibration of the onions by size (length diameter) and by weight. Both sizing systems can be installed on the same line. In this way you will have a wide range of possibilities available on a single processing line.

The end of the manufacturing process ends with the packaging of the product to be shipped to the large-scale distribution – markets or industry.
For the packaging of onions, Bulltec is able to supply systems that facilitate filling in bins, crates and big bags.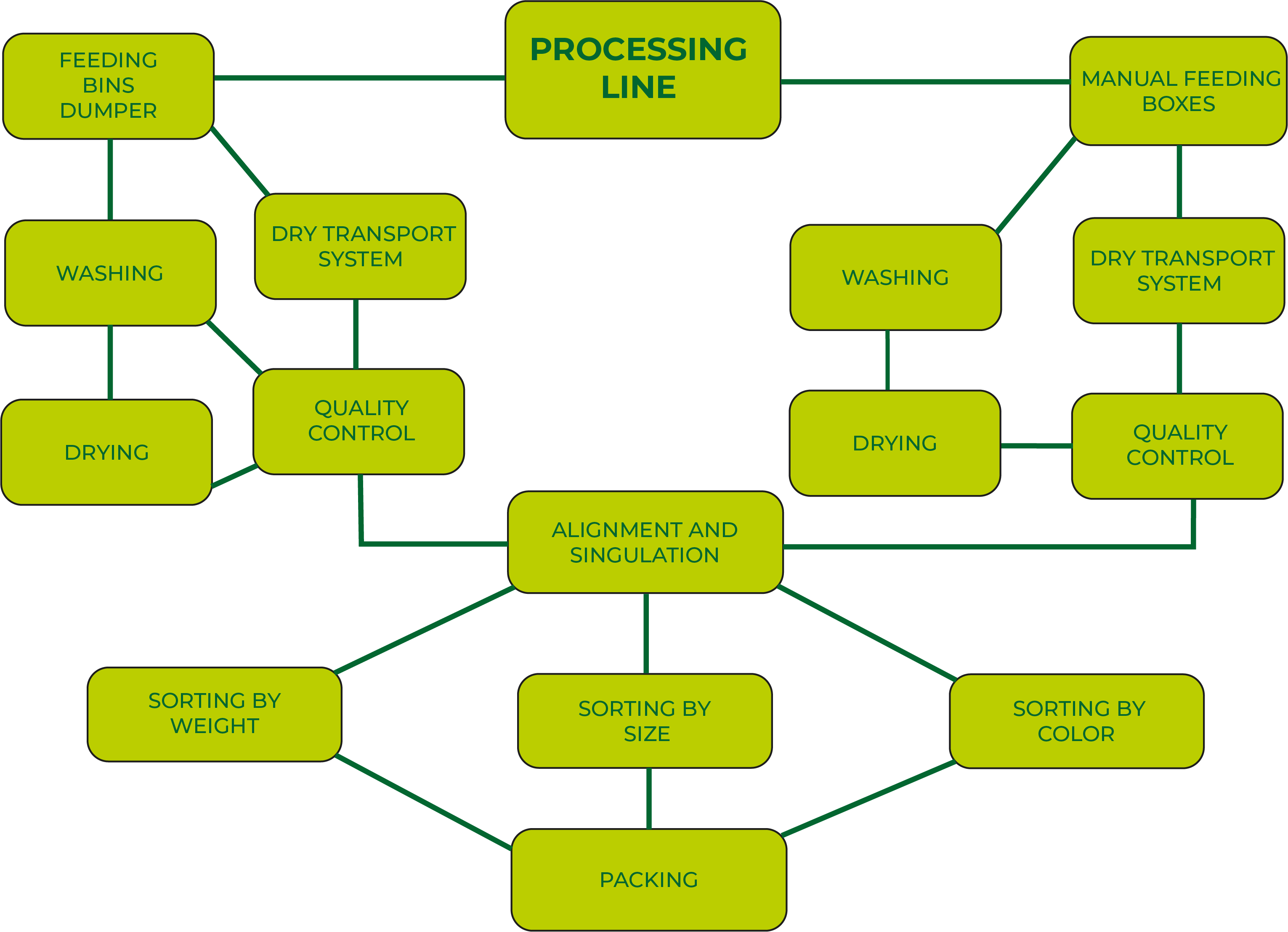 THE ADVANTAGES OF USING A BULLTEC LINE

Thanks to Bulltec's dedicated fabrication SOFTWARE, we can offer millimeter-precision dimension calibration and weight calibration with gram accuracy.

Process different types of vegetables on the same machine, with the ability to calibrate very different items by weight and size.

Product conveyor belt and adjustable pneumatic actuators for product ejection ensure simplicity in line handling.